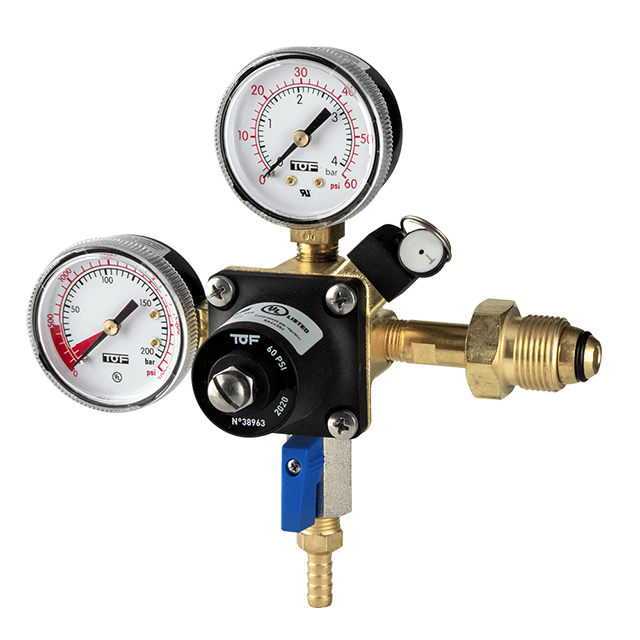 Primary N2 regulator
For nitrogen gas cylinder use
Features and Benefits:
0-60 PSI Primary Regulator for connecting to Standard N2 Cylinder (5lb - 50lb).
Connection: 5/16" Barb stem with shut-off valve.
Adjustable PSI output with set screw and lock nut.
Upper gauge shows low pressure output N2 pressure feeding equipment.
Lower left gauge shows fill level of High pressure N2 cylidner. "Red zone" indicator shows when cylinder is empty.
Over-Pressure relief valve
Optional: CR-NTAC-2CK Dual Cylinder Auto Changeover device availble.